Ralph Paglia
Ralph Paglia; President of ADM Consulting, LLC former Vice President - Digital at Tier10 Marketing. Director - Digital Marketing at ADP Dealer Services from 2007 through end of 2010 where he was responsible for industry vertical thought leadership and solution creation while establishing new ADP digital marketing solutions. For many years, Ralph has created automotive marketing business models that support business revenue growth and generate shareholder value, while building a network of relationships and partnerships resulting in alliances that support revenue growth.
Homepage: http://www.automotivedigitalmarketing.com/profile/RalphPaglia
Yahoo Messenger: ralphpaglia@yahoo.com
Jabber/GTalk: rpaglia@gmail.com
AIM: ralphpaglia
I am selling a 2005 Ford Escape XLT with 3.0 liter V6 for $500 on OfferUp. Check it out.
Everything works, AC blows cold and vehicle looks great. There is a rod knock coming from the engine. I had it checked out and the tech said it needs a new engine. I have found several used engines for $600 to $800 plus you will need installation. Tires are good.
more details…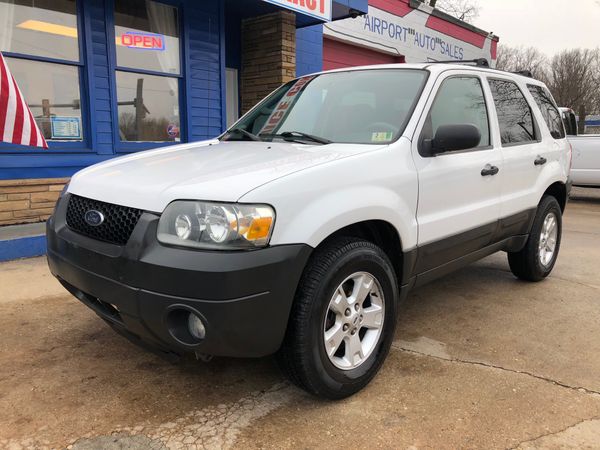 (via Ralph's iPhone X)
Ralph Paglia
AutomotiveDigitalMarketing.com
http://LinkedIn.com/in/RPaglia
http://twitter.com/RalphPaglia
http://Facebook.com/RPaglia
IG @RalphPaglia
Ralph Paglia just shared an Instagram photo with you:

view full image
"#piccollage of #travellikeralph selfie a from June 2013. "
(taken at FedEx Office Print & Ship Center)
Thanks,
The Instagram Team
Ralph Paglia just shared an Instagram photo with you:

view full image
"#travellikeralph and GE stranded on side in busy freeway with blown out right rear tire all smoking and mangled! Lug nut froze. Waiting for roadside assistance at 2:15AM. "Life is a Highway, All Night Long!""
(taken at pulled over on the 15)
Thanks,
The Instagram Team
God, give us grace to accept with serenity the things that cannot be changed…
Courage to change the things
which should be changed,
and the Wisdom to distinguish
the one from the other.
Living one day at a time,
Enjoying one moment at a time,
Accepting hardship as a pathway to peace, Taking, as Jesus did,
This sinful world as it is,
Not as I would have it,
Trusting that You will make all things right, If I surrender to Your will,
So that I may be reasonably happy in this life, And supremely happy with You forever in the next.
(via Ralph's iPhone 7+)
Ralph Paglia
505.301.6369
RPaglia
www.RalphPaglia.com
http://LinkedIn.com/in/RPaglia
http://twitter.com/RalphPaglia
http://Facebook.com/RPaglia
Ralph Paglia just shared an Instagram photo with you:

view full image
"Hanging with several of the Auto Industry's greatest women and leaders at Lift (Aria). Joni, Jennifer and Christy are inspirational! #autocon2013 "
(taken at ARIA Resort & Casino)
Thanks,
The Instagram Team