Ralph Paglia
Ralph Paglia; President of ADM Consulting, LLC former Vice President - Digital at Tier10 Marketing. Director - Digital Marketing at ADP Dealer Services from 2007 through end of 2010 where he was responsible for industry vertical thought leadership and solution creation while establishing new ADP digital marketing solutions. For many years, Ralph has created automotive marketing business models that support business revenue growth and generate shareholder value, while building a network of relationships and partnerships resulting in alliances that support revenue growth.
Homepage: http://www.automotivedigitalmarketing.com/profile/RalphPaglia
Yahoo Messenger: ralphpaglia@yahoo.com
Jabber/GTalk: rpaglia@gmail.com
AIM: ralphpaglia
The aim of this manifesto from Ted McGrath is to instill confidence, power, and possibility throughout the world, EVEN in the face of the virus.
In times of challenge how do you naturally respond?
Do you shrink or do you stand tall ready for whatever the environment brings about?
First off, be safe, take precaution and protect your health. This is a given and the obvious.
Next, right now there is an opportunity despite the chaos happening around YOU.
This opportunity is based on how one views the world and sees the future.
The facts are the facts, but people actually perceive the facts differently and then make choices based on perspective of the facts.
My natural inclination during rough times is to handle the situation, and then rise above, coming out the other side stronger and more able.
To be more able one requires skill sets, relationships, and most of all their own powerful, piercing perspective.
Yes piercing, you're the problems of the now for a look into the future.
These times will pass, and the question remains, what will you do with your time right now?
I am getting ready for the new economy, which I see as the skill economy.
Those who possess the skills like online marketing, will control their future and will create businesses that flourish from home, while injecting opportunity, money, and possibility into the economy. Those who don't join the skill economy will be more a part of the problem than the solution.
Reach people from your home with a message, a product, a service that can serve people during difficult times and prepare them for the skill economy.
When the internet came alive, it destroyed old antiquated businesses.
And as the virus has come out I believe it's time for the internet to help us rise above these challenging times.
Now, I am not saying that the internet is the solution to this virus.
I'm saying the internet, and online marketing skills allow us to survive, and for some even flourish during this time.
We can allow the media to reach people with mostly fear or we can BE the media and reach people with empowerment. Even though some of the reporting we see on media is substantiated by facts, some of it is to make people more afraid. We can change that.
So I say, YOU become the media.
YOU become the voice.
And YOU help others with your gift, your message, your products, and services NOW.
If you don't have one, invent one. People need help so help them.
Either join the fear or join the solution that gets people out of fear.
And when this passes you will have helped the economy rebound, you will have saved jobs, changed lives, and perhaps be the stabilizing influence that influenced someone positively.
Marshall Faulk, legendary football player and I interviewed each other a while back and what I gathered from him, (again this is my perspective), is that he knew his WHY at 6 years old and it was SO real and true for him that he stayed the course and nothing allowed him to waiver from his dream of the NFL.
When you know your WHY you bring truth, stability, and leadership to those around you, and this makes the world better.
What's YOUR WHY for helping others now, not later? For each one of us it is genuinely unique and authentic.
I believe WE ARE WHAT WE DREAM.
So let's dream together and wake people from this nightmare. The facts are the facts, and I say ACT don't REACT!
Keep yourself and your family safe, and while you're doing that, don't forget about mankind as well. He and she needs YOU.
Don't be silent, take precaution, but BE BOLD.
I believe in YOU.
And perhaps, we can create our own reality and our own future.
You may be thinking that this statement is just something inspirational people throw around to sound like they are in Control. Well, I don't know, cause I don't walk around saying it all the time, I just go do it.
It starts with YOU. Be bigger than the times, and define them!
Courtesy of Mr. Ted McGrath
Ralph Paglia
AutomotiveDigitalMarketing.com
http://LinkedIn.com/in/RPaglia
http://twitter.com/RalphPaglia
http://Facebook.com/RPaglia
IG @RalphPaglia
Car Biz: Life interrupted also offers some upside.
Automakers have shuttered plants in the U.S. for at least a week, and in most cases two weeks due to the coronavirus pandemic.
The coronavirus pandemic has caused major disruptions across the U.S. for automakers and the lives of those working for car companies not to mention those who own or are seeking to own vehicles.
Thus far, automakers have taken a two-pronged attack when it comes to their employees. General Motors, Ford, Fiat Chrysler, Toyota, Honda, etc. have all required anyone who can work from home do so until further notice.
However, this doesn't work for those churning out vehicles and components. After some initial resistance, every automaker – Tesla being the last – has shut down plants for at least two weeks. Some have already implemented a shutdown, while others will begin March 23.
(Silver Lining? Coronavirus pandemic slashes traffic, sends gas prices tumbling.)
"GM and the UAW have always put the health and safety of the people entering GM plants first, and we have agreed to a systematic, orderly suspension of production to aid in fighting COVID-19/coronavirus," GM Chairman and CEO Mary Barra said in a statement.
Many of the automakers plan to use the down time at the plans to clean and sanitize those facilities.
Here is each automaker's U.S. manufacturing shutdown plan:
General Motors plants are closed until March 30. It will review its plan at that point.
Ford plants are down until March 30 for cleaning. Plans will be reviewed then.
Fiat Chrysler plants are down until March 30. Plans will be reviewed then.
Tesla is closing its California and New York plants on March 23 until further notice. It will clean and sanitize the facilities.
Toyota plants will close March 23 and reopen April 6. Service depots and vehicle logistics centers will continue to operate.
Honda will suspend operations March 23-31.
Subaru's Indiana plant will be closed March 23-29.
Nissan plants are closed until April 6. Areas deemed business-essential will operate with enhanced safety measures.
Hyundai's Alabama plant is closed until further notice. It is being cleaned and sanitized during the down time.
Kia's plant in Georgia is closed until March 23. It's working with the state about future plans.
BMW's South Carolina plant will be closed until April 19.
Mercedes-Benz USA's plant in Alabama remains open.
Volkswagen is suspending operations at its Chattanooga plant March 21-29. It will be cleaned and sanitized during that time.
While that accounts for all of the plans to make sure employees are safe for the time being, the companies have also focused on other areas as well. Many of them are offering those with auto loans or leases some form of relief.
Many automakers are offering strong incentives, hoping to draw buyers to purchase a new vehicle.
(U.S. car sales on verge of Great Recession-level collapse – or worse.)
These efforts are crucial as even before the coronavirus outbreak, financial trackers like Experian were warning of an increase in the number of owners falling behind on payments – about 7 million at least 90 days delinquent. And that number is expected to skyrocket along with pandemic-related job cuts. Challenger, Gray and Christmas, a national employment tracking firm, on Friday reported that it had already recorded more than 9,000 COVID-19-related job losses, with another 14 million U.S. jobs "threatened."
BMW Group, Fiat Chrysler, Ford, General Motors, Nissan, Hyundai, Mitsubishi and Toyota are all offering to help owners through repayment plan flexibility and deferrals. Additionally, those same companies are also offering special financing offers for new vehicle buyers, including 0% financing as well as payment deferrals for as much as 120 days on new purchases.
The pandemic has created such discord, but out of those issues some bright spots have emerged. Not that many places are open, but if you do need to go somewhere, drivers can get there cheaper and more quickly than at any time in recent memory.
Detroit had anything but a rush hour on Thursday evening.
Across the country, traffic jams have all but vanished, even on some of the traditional most overcrowded highways, such as I-405 in Los Angeles and I-85 in Atlanta.
In Los Angeles, real-time monitoring by mapping service TomTom showed that traffic levels were off fully 51% as the rush hour got underway in earnest Friday morning. The previous night it was down fully 87%. San Francisco, at the center of the first region in California with a stay-at-home order, saw as much as a 76% decline in normal rush-hour traffic Thursday evening, according to TomTom's tracker
In New York, where there's been a surge in the number of cases of COVID-19 – the disease caused by the coronavirus – both mass transit use and highway traffic have come tumbling. On Thursday evening rush hour, TomTom reported, roadways saw a 75% decline in traffic.
Even in cities that have not seen major outbreaks of COVID-19, traffic is down sharply as more and more Americans work from home or simply minimize normal errands and other travel. Chicago's Thursday rush hour saw a 61% decline, notoriously traffic-snarled roads like the Kennedy Expressway, Interstate 90, moving almost entirely at speed limit.
A GasBuddy chart from 3/20/20 on the latest fuel prices.
Adding to the good news for those still needing to drive, fuel prices continue plunging, the U.S. average now down to $2.17, according to tracking service GasBuddy.com.
Both GasBuddy and AAA now anticipate prices for unleaded regular at self-serve pumps will drop below $2 a gallon for cash payment before the end of the month. As of Friday morning, the average was at or below $2.00 in 17 states, having fallen an average 1.8 cents nationally overnight. Prices were lowest in Oklahoma, at an average $1.82, though some individual stations across the country were priced below $1.40.
(Detroit automakers, others temporarily shutter North American production.)
There are few experts who anticipate the situation with traffic situation, as well as with fuel prices, to reverse anytime soon.
(via Ralph's iPhone X)
Ralph Paglia
505.301.6369
RPaglia@gmail.com
AutomotiveDigitalMarketing.com
http://LinkedIn.com/in/RPaglia
http://twitter.com/RalphPaglia
http://Facebook.com/RPaglia
IG @RalphPaglia
I am selling a 2005 Ford Escape XLT with 3.0 liter V6 for $500 on OfferUp. Check it out.
Everything works, AC blows cold and vehicle looks great. There is a rod knock coming from the engine. I had it checked out and the tech said it needs a new engine. I have found several used engines for $600 to $800 plus you will need installation. Tires are good.
more details…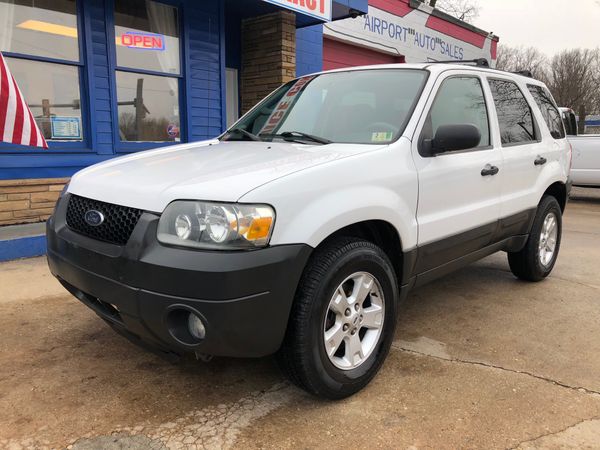 (via Ralph's iPhone X)
Ralph Paglia
AutomotiveDigitalMarketing.com
http://LinkedIn.com/in/RPaglia
http://twitter.com/RalphPaglia
http://Facebook.com/RPaglia
IG @RalphPaglia
Ralph Paglia just shared an Instagram photo with you:

view full image
"#piccollage of #travellikeralph selfie a from June 2013. "
(taken at FedEx Office Print & Ship Center)
Thanks,
The Instagram Team
Ralph Paglia just shared an Instagram photo with you:

view full image
"#travellikeralph and GE stranded on side in busy freeway with blown out right rear tire all smoking and mangled! Lug nut froze. Waiting for roadside assistance at 2:15AM. "Life is a Highway, All Night Long!""
(taken at pulled over on the 15)
Thanks,
The Instagram Team
God, give us grace to accept with serenity the things that cannot be changed…
Courage to change the things
which should be changed,
and the Wisdom to distinguish
the one from the other.
Living one day at a time,
Enjoying one moment at a time,
Accepting hardship as a pathway to peace, Taking, as Jesus did,
This sinful world as it is,
Not as I would have it,
Trusting that You will make all things right, If I surrender to Your will,
So that I may be reasonably happy in this life, And supremely happy with You forever in the next.
(via Ralph's iPhone 7+)
Ralph Paglia
505.301.6369
RPaglia
www.RalphPaglia.com
http://LinkedIn.com/in/RPaglia
http://twitter.com/RalphPaglia
http://Facebook.com/RPaglia
Ralph Paglia just shared an Instagram photo with you:

view full image
"Hanging with several of the Auto Industry's greatest women and leaders at Lift (Aria). Joni, Jennifer and Christy are inspirational! #autocon2013 "
(taken at ARIA Resort & Casino)
Thanks,
The Instagram Team
Ralph Paglia just shared an Instagram photo with you:

view full image
"Gotta drag my bag using a luggage strap cuz pull up handle won't release… 3,000 miles to go! #TravelLikeRalph"
(taken at Starbucks)
Thanks,
The Instagram Team